July was a continuation of the core update that took place in June.
It seemed that various opinions were being exchanged overseas, but what were the results around you?
Let's see this month as well.
What is written on this page
Second timeCore algorithm update implemented
Google has reported that the two core updates have ended on July 13.
▼ I mentioned a little in the past articles, so please have a look there as well.
[Google] The core algorithm update for July 2021 has been completed! | Cocorograph Inc.
Google reported that the second core algorithm update was completed at 2:13 am Japan time.
In the comment section of the embedded Twitter, various opinions are flying around, and it is criticized by overseas people that it is a considerably terrible update.
This time, a new language learning ability called "MUM" has been introduced.
The purpose was to improve the accuracy of information about the new coronavirus vaccine, and it was applied to the search.
Perhaps because of this kind of influence, there is a theory that the search intent is read too deeply for SERP after the update, and it is a little different from the image.
It's hard to pinpoint the critical cause of a drop in site traffic.
Please review your site again and see if there are any places where you can update the content.
Changes to structured data about job listings
Google has implemented new structured data on the job page.
The flow from the job posting page to the completion of the application was to make it easy to understand and simple, and it was possible to respond by implementing new data.
By the time the form application is completed, the time and effort required for page transitions and logins will be reduced so that job seekers can apply as quickly and easily as possible.
▼ Please refer to the past articles for this as well.
Google announces new structured data on job listings !? | Cocorograph Inc.
Google has introduced new structured data in job listings.
Trial introduction of HTTPS-First Mode
Chrome may completely block connections to non-https sites in the future.
Even sites that do not currently support SSL can be accessed, although "Unprotected sites" are displayed in the upper left key mark area at the top of the browser. Also, the site will be displayed in the same way as the site connected via https.
In the latest version of Chrome 94, one cushion is sandwiched in the image introduced on a trial basis.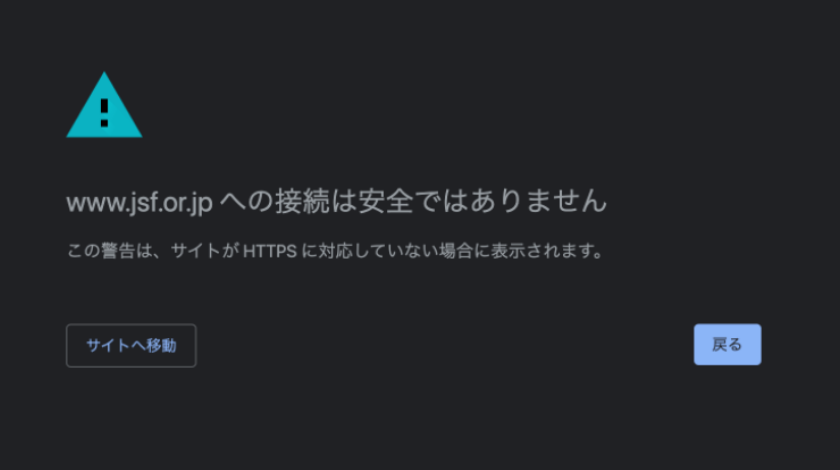 If you press the "Go to site" button, you can display the site as before.
Even at present, there are still some sites that are not in the non-https state, perhaps because they are not so conscious of it.
The introduction of this screen may be an opportunity for unconscious operators to promote https.
A page summarizing the content policy has appeared
▼ Google has released a page that summarizes the content policy for search in one place.
Google Search Content Policy-Google Search Help
Google uses an automated system to detect content, such as on the web. With this system, Google processes billions of searches daily
It is divided by category, and if it violates the policy, it will not be displayed in the search results as a matter of course.
If there is a big move every time there is an update or Google update, please check such a policy page.
Link spam update implemented
Google is rolling out algorithm updates to address link spam.
Since it started in the latter half of July, it is expected to end in the first half of August, and it also supports Japanese.
In an ongoing effort to improve the quality of search results, we are launching a new anti-link spam change today. This is called a "link spam update ...".

Sites that participate in link spam will have their searches reassessed by the algorithm, which will make changes to your search. "

Google
As a best practice for link tags, Google
Affiliate Links: Google will post these links to sites participating in the affiliate program, regardless of whether these links were created manually or dynamically.rel = "sponsed"I am asking you to qualify with.
Links from Sponsored Posts: Links that are ads or paid placements (commonly referred to as paid links)rel = "soponsored"It will be marked up with a value.
Link from guest post:The link from the guest post is, Rel = "nofollow" value marks up.
He said that if he finds a site that isn't properly decorated as described above, he may take manual action.
Google no longer displays AMP badges in mobile search
Until now, there was a lightning mark next to the page that supports AMP.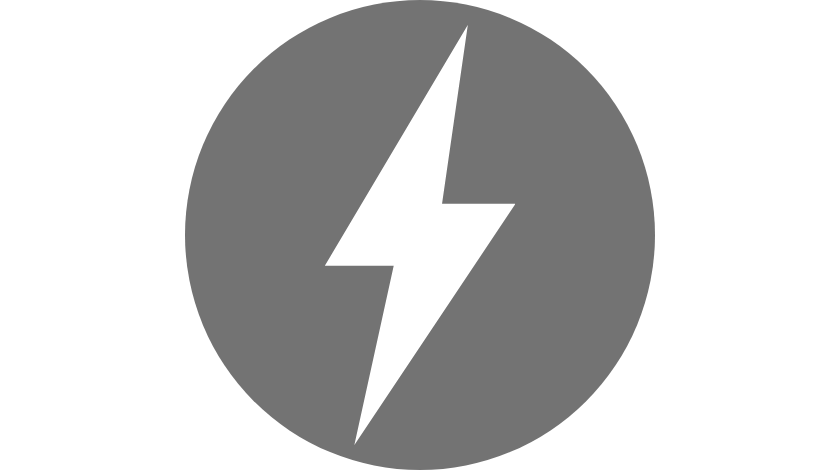 This implementation itself is a relatively recent event, but due to the effect of losing the preferential treatment of the AMP page on the news page, the display ended early.
In the first place, it seems that there are no general users who are aware of this mark or who understand the meaning ...
Just because an AMP page isn't favored doesn't mean it's not being rated.
I think that the display speed is fast and it is still in a state that is beneficial to the user, so it may be better to proceed with the implementation of the AMP page as long as it can be handled.
▼ As a related article, a link from the search console to the AMP page experience guide was added.
Added a link to the AMP Page Experience Guide in Search Console | Cocorograph Inc.
The Search Console has been redesigned to direct you to the AMP Page Experience Guide when debugging AMP errors.
summary
The big news was the core update, which continued from last month.
However, in addition to the core update, a lot of small news has been announced, so be sure to check the elements related to the category of the site you are operating so that you can accumulate detailed correspondence.
I hope this article will be of some help to you.
If you have any questions after reading the article, feel free to Twitter (@kaznak_com) Etc., please ask.
see you.