In addition to the automatic title generation, which continues to be talked about, there were some problems on the Google side in September. The SEO staff was reminded that when they couldn't see the search console, they couldn't do anything ...
There have been changes in algorithms and titles in the last few months, so it seems like there isn't much punchy news, but let's take a look.
What is written on this page
Correct the title algorithm?
Last month we shared about a new system for generating titles for web page results. Thanks to everyone's feedback, we have further improved the title system. Learn more about what we've done so far and additional guidance for creators.

From the official
As expected, there were many cases where "this is overkill ...", so I think we received a lot of feedback. Specifically, it is said that 87% has improved from the title tag usage rate of 80% so far.
It seems that updates will be repeated in the future, but what will happen?
▼ I have told you more about this in past articles.
[September 2021 latest version] Summary of SEO news trends held in August
Postscript: PersonallyWeb Contact ForumI love her illustrations because they are too cute.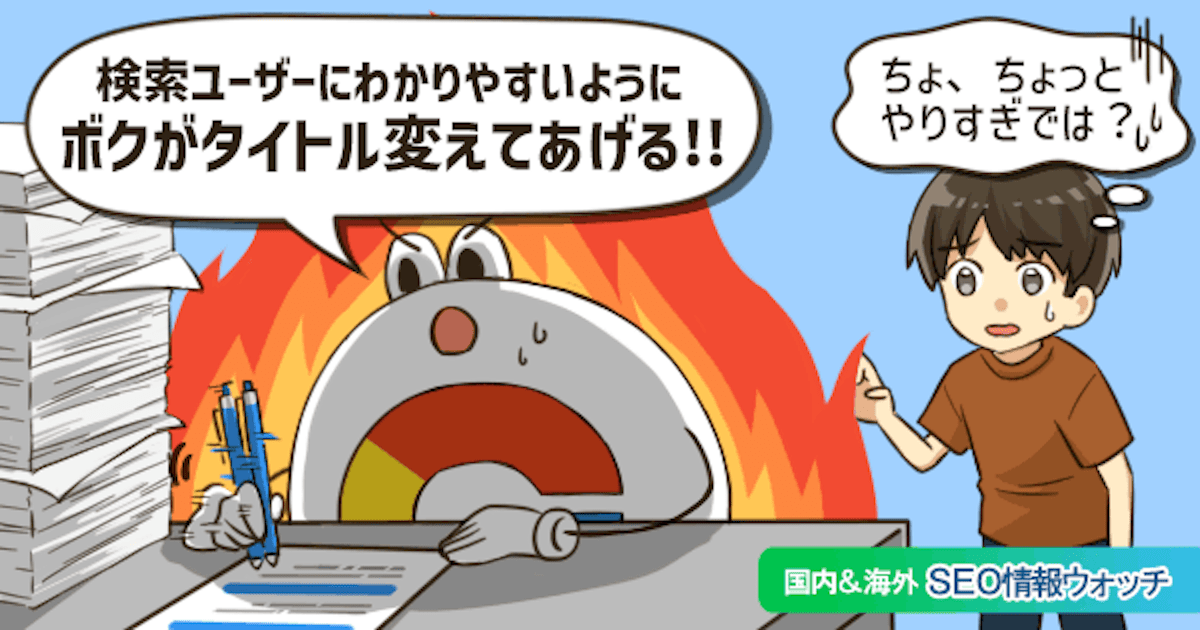 Indent results reprinted on SERP
Google search results have been changed to indent the second page when two pages from the same domain are displayed.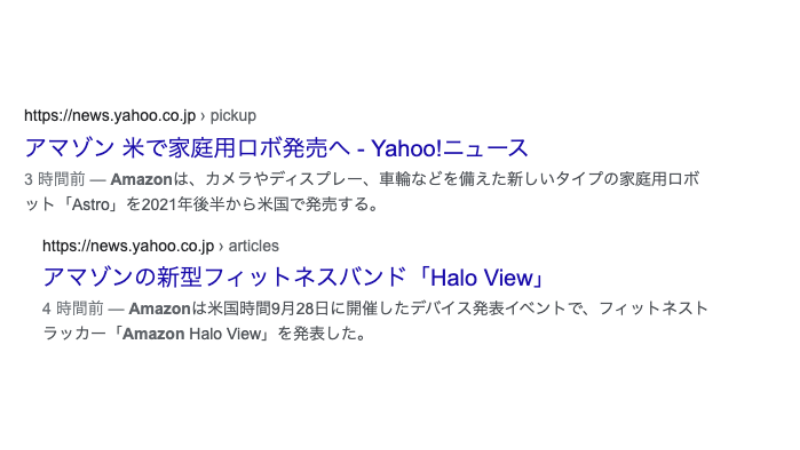 Indentation like this has been implemented in the past, but it has been abolished.
It's good because it's easy to see that the site is the same visually.
* It seems that there are not two rich results of frequently asked questions in the indentation result. be careful.
Chrome 94 officially released
Chrome 94, which was previously available in development Chrome, has been officially released. I would like to mention that this has increased some things that can be done.
Developer tools are now available in Japanese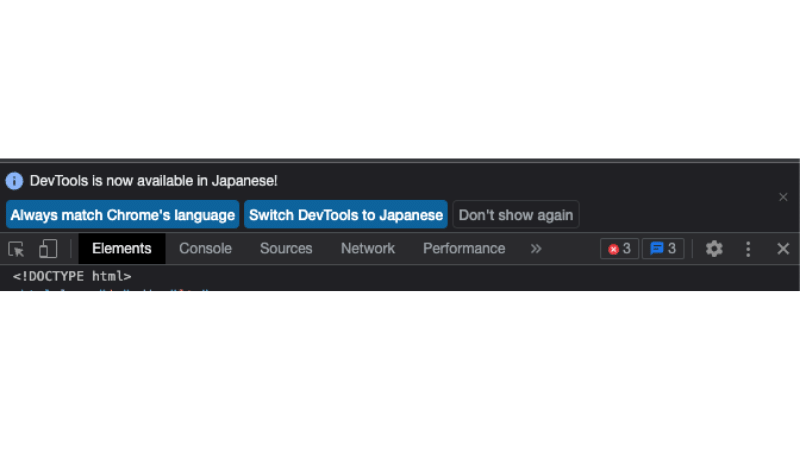 I also felt that it was easy to understand intuitively because it was a function I was trying on the development version of Chrome. It feels a little strange to suddenly become Japanese, but it's a useful function once you get used to it.
You can now deny access to non-HTTPS pages
In the past, when accessing a non-HTTPS page, the URL displayed on the tab did not have a key mark, only a "!" Mark and "unprotected communication" were written, but it is newly introduced. If you use the function that has been set, a warning will be issued once as shown in the image below.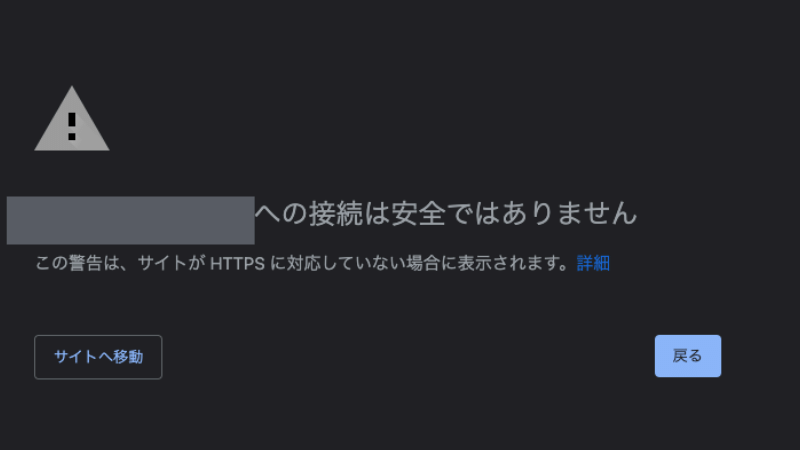 You can move to the site with the button on the left. By default, the setting is not ON and you need to change the setting manually.
For the setting method, go to "Settings" ▷ "Privacy and Security" ▷ "Security" ▷ "Always use a secure connection" next to the user mark at the top of the tab and turn on the mark to complete the setting.
However, if you make this setting, this screen will always be displayed when you visit the HTTP page, so you should use it properly. (Because there are many cases where HTTP is used because it is not possible to support the use of general domestic sites.)
Lighthouse starts detecting lazy loading images of first view that get caught in LCP
This is timely news in an era when measures are being taken around the display speed on a daily basis.
There is a countermeasure to lazy loading images that do not need to be loaded by using the tag "Lazy-load".
However, if you set this tag even for the image that should be displayed first, it will rather slow down the display speed (it will get caught in LCP).
The items to be pointed out are displayed as follows.
Largest-Contentful-Paint The image was not lazy loaded.

Lazy-loaded first-view images are rendered later in the page life cycle. This can slow down the LCP.
By the way, the solution is also introduced on Twitter.
▼ Please refer to it.
Google will distinguish between uppercase and lowercase URLs.
John Mueller said the URL is case sensitive, so it's a point to keep in mind.
In response to the question, "Does this affect SEO?"
"By definition, URLs are case sensitive, and the trailing slash is important, so technically it is — these things are important. They make the URL different."

It states.
When Google recognizes that there are multiple versions of the same URL, it tends to crawl them all to determine which version to display in search results.
John Mueller continues.
"In these cases, if the website still shows the same content, search engines try to figure it out for themselves, which usually works, but that's not always ideal.
For example, search engines try to crawl every variation of the URL they find. This can slow down finding other useful content on your website. "
... apparently ... I see.
In addition, it is said that it will be a little troublesome to deal with it because it is necessary to perform normalization.
summary
The automatic title generation seems to be quite calm, but we need to continue to check the trends.
I hope this article will be of some help to you.
If you have any questions after reading the article, feel free to Twitter (@kaznak_com) Etc., please ask.
see you.